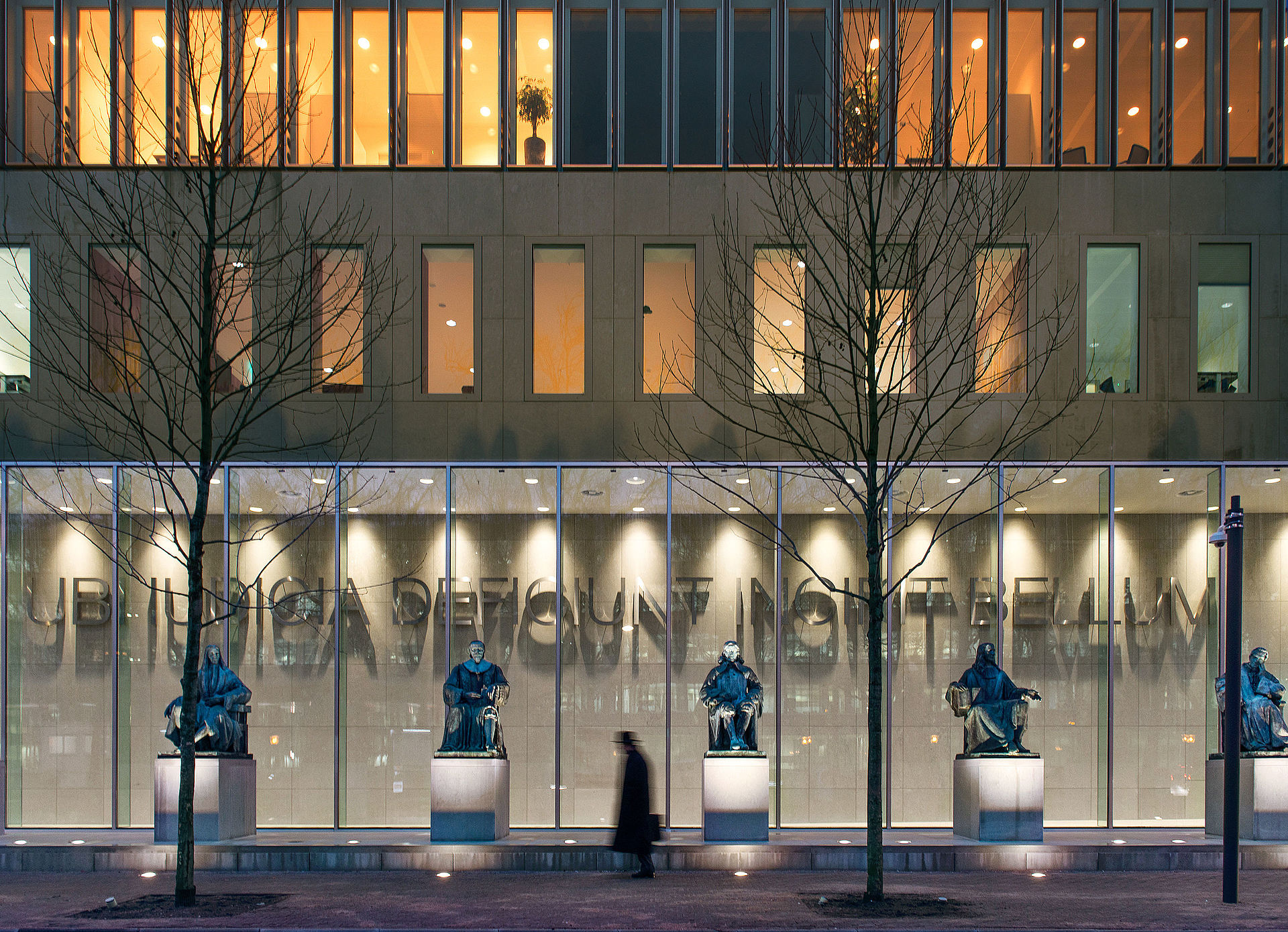 The Russian Federation Presents Its Case at the Dutch Supreme Court
7th February 2021
On 5 February 2021, the Dutch Supreme Court heard the cassation appeal of the Russian Federation against the judgment of the Hague Court of Appeal dated 18 February 2020, which had upheld the 2014 Yukos arbitration awards.
The counsel of the Russian Federation presented key arguments about serious flaws in arbitral awards that were ignored by the appellate court.
First, the Russian Federation could not be considered bound by the arbitration clause contained in the Energy Charter Treaty (ECT) whereas this international treaty had never been ratified by the state. Only the Russian parliament could, by its decision on ratification, extend the jurisdiction of international arbitration (arbitral tribunal) to relations between the Russian state and investors. Absent such ratification, the provisional application of arbitration provisions in the ECT contradicts both international law and the basic principle of separation of powers, which is an integral part of any civilized legal order.
Moreover, the ECT cannot protect the so-called circular "investments", which in fact were the siphoning off assets from the Russian Federation for the purpose of money laundering and tax evasion. The claimants' sham companies cannot be treated as bona fide foreign investors entitled to protection in international arbitration.
In addition, the protection of so-called "investments" made by claimants as a result of illegal actions during the privatization of Yukos and the subsequent withdrawal of shares and money through an opaque structure of shell companies registered in offshore jurisdictions is contrary to the public policy of the Netherlands and the European Union, as well as international treaties against corruption and money laundering.
The Russian counsel emphasized that the issues of proper interpretation of the ECT should be referred to the Court of Justice of the European Union (ECJ), as they relate to the interpretation of EU law. The Russian Federation shares the concern at the level of many EU countries that the modern ISDS system, instead of protecting genuinely foreign investments, is often being used for resolution of in fact domestic tax and administrative disputes, and arbitral tribunals regularly overstep their established competence.
In the final part of the oral hearing, the Deputy Minister of Justice of the Russian Federation M.L. Galperin made concluding remarks. He recalled that back in 2011, the European Court of Human Rights unanimously refused to recognize the Yukos case as politically motivated and confirmed that there was no evidence of violations of Yukos's rights, discrimination against the company and abuse of power by the Russian authorities. He also stressed the importance of the recent ruling of the RF Constitutional Court on impossibility of provisional application of arbitration clauses contained in unratified international treaties.
The decision of the Dutch Supreme Court on the cassation appeal of the Russian Federation can be rendered before the end of 2021 or later in case of the ECJ referral.
Please also see attached the speech of the RF Deputy Minister of Justice M.L. Galperin in Russian and English.
Galperin's Speech at the DSC on 5 February 2021